The largest state QSO Party of them all, the California QSO Party is the first weekend of October! This is the one in which to go all out, or if you can't do that, at least get in for a while and be the hunted! The awards are plentiful and the fun is unlimited! Don't miss it! Go to
Perhaps as added incentive, you could chase California Counties in the CQP and get the WACC award (Worked All California Counties) sponsored by the NCCC. They have a beautiful certificate available to qualifiers. Rules can be found
And of course, at the end of the month, we have the CQWW DX SSB contest. This is another one you don't want to miss. There is always a lot of DX to be had and with the SFI numbers increasing, it should be a good one!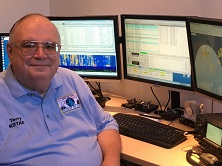 Welcome aboard to new SCCC member Terry, K9TAD. Terry lives in Pacific Palisades and is just getting started in the contesting world. He was first licensed in 2007 and upgraded to the Extra Class license. Terry has a fine looking station (see his QRZ page). Wish I could keep mine as neat and organized!
The WW Digi DX Contest raw scores have been published. Bruce, WA7BNM is currently 5th Single Op Low Power 20 meters. You can view the rest of the raw scores published so far
here
.
Preliminary results of last month's North American Sprint CW have also been published and can be found
here
.
Who doesn't like a fun interview?! This month we have one with Gordon West, WB6NOA. While not a contester, Gordon is a well known ambassador and promoter of our amateur radio hobby. Gordon is based in Costa Mesa and has overseen free
amateur radio licensing classes
for a darn long time. I provide the interview here for something fun and interesting to check out between contests. Check it out
here
.
And this one came across on the CQ-CONTEST reflector. Tim, K3LR interviews John, K1AR who is the Director of the CQWW Contests. This is good timing since we have the SSB and CW contests coming up this month and next. Check it out here on
YouTube
.
The NA Sprint CW contest last month had the highest SFI (99) in several years. This appears to have driven the mult count up above recent averages. Some big scores were turned in by SCCCers. Axel, KI6RRN recorded an 18K+ score as NO6T operating from the WA6TQT station. Dan, N6MJ decided at the last minute to put in a serious effort and scored 17K+ points. He did a traditional 2 band change, 1 radio effort this time around. Marko, N5ZO recorded 16K+ points despite some amplifier trouble. Fortunately, he had a backup amp ready and switched it up once he noticed the problem. He said conditions were excellent on all bands at his QTH. Dana, K6NR did the Sprint from his Arizona vacation QTH where he has modest antennas. It was his first Sprint in quite some time. David, N6AN did his usual QRP operation from Flint Peak using the W6AQ call sign. He used wire antennas, hand sending, paper logs and a mental dupe sheet. He tried to stay out of the sun on a very hot day (high 90 degree temps!). The site he chose was a 15 minute hike from the car, too. Dan, WA6URY did his usual remote from Tokyo. Dick, N6AA had a BBQ to attend and therefore got on later when he got home. Once the contest was over, he noticed that the 40 meter beam was pointed at Japan and that he had three antennas on 80 meters connected, including one rolled up on the ground! Jim, K6ZH had his highest multiplier count in a long time and described conditions as decent on all three bands. He recorded 13K+ points. Mike, W4EF put in a great score at 15K plus points. He reported good conditions and lots of mults. He had a beam on 20m for the first time in a long while. Wish I had placed him on SCCC team #1 !
The final standings for WRTC 2022 have been published. Axel, KI6RRN stands atop the standings. He has put in an incredible amount of work to get there and our hats are off to him. Marko, N5ZO is 28th USA (2nd in NA9) and Dan, N6MJ is 52nd (3rd NA9). It will be awhile before we see the final teams for the event but in the meantime, you can peruse the final standings
here
. And there is a lot of other interesting information on the site as well.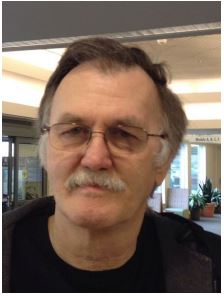 It is with great sadness that I pass along that Chuck Ingram, WA6R passed away on August 31 after a short battle with pancreatic cancer. Chuck was an SCCC member in the mid-1980s when he lived in Lancaster. His wife was also a ham. After retiring, Chuck and his family moved to Camas, WA. He is survived by his wife of 47 years and three children. I knew Chuck personally back when we both lived in Lancaster, and he and I often helped each other with antenna projects. I got him interested in contesting and he joined our club to add his score to our totals. He was formerly a Los Angeles County Sherrif back in the 1980s and he had some interesting stories to tell. RIP Chuck.
Strange but true...
Once upon a time in the early 1800s, there was no control at all over the names of U.S. towns. As you might imagine, confusion reigned as a result. There were 75 towns called Summit, with 20 states having more than one Summit. In fact, four of those states had four cities named Summit!
73 for now,
--Dennis NE6I
less