The CQ Contest Committee published the raw CQWW DX CW contest scores in early December, just over a week after the contest itself. Raw scores are of course before log checking. Ken, K6LA (VY2TT) has a narrow lead over EF6T for 6th place SOABHP. Jim, N6TJ (KH7Q) has a commanding lead in SOHP 15 meters! As an aside, AA3B (V26K) recorded a stunning 9,000 QSO, 13.3M point effort (averaging 187.5 QSOs per hour over the 48 hour contest) as a SOABLP station (that's LOW POWER, folks) station using 2BSIQ! That's more than double the runner up score in that category and fourth highest Single Op score overall. Just amazing! Check out the rest of the Top Ten scores
Dean, N6DE announced late last month the release of the
final results of the California QSO Party
! Marko, N5ZO took 1st Place in the Single Op High Power category using the NT6Q club call. George, W6AYC took top honors in the SOLP category, and David N6AN took 1st in the SO QRP category as W6NL. He also set a new all-time record in that one. These gave the SCCC a clean sweep of the three unassisted categories (not counting the Expeditions). The NCCC took 1st place in all of the assisted categories. Also of note, Eric, NC6K set a new SO(A)HP record for San Diego County, and Ron, K2RP set a new standard in the SO(A)QRP category for San Diego County. With conditions improving immensely as we head upward in Cycle 25, next year might see even more records fall! Full line scores can be found
here
and all of the other summaries can be found on the main results page. See the fun CQP video put together by Kent, N6WT
here
.
The 2023 International DX Convention (formerly [and still by some of us oldtimers] known as the Visalia DX Convention) has posted a list of major prizes available for the raffle. The list looks pretty juicy so far! Check it out
here
.
Welcome aboard to brand new SCCC member Jeff, AB6NE from Lakeside, CA. He wrote up a nice little bio to introduce himself to us.
"I was originally licensed in 73 as a Novice, upgraded to General, then let my license expire. I got re-licensed in 91 and CW came back to me easily. I still had my Tech license during the 10-meter contest and since Techs were worth more points, I was running stations left and right. I was hooked. Ultimately, I would do some contest regularly, mostly CW but some phone and RTTY. I won several 1st place Section awards."
"I moved to a condo in 96 and have tried various hidden or temporary antennas with not much luck. I started to put together a portable station, which will ultimately be solar powered, saw that 10 meters was starting to open up in the day time, and decided to jump back in this year. I always enjoyed Field Day and setting up this station and operating was a blast. Didn't make a lot of contacts but got the ball rolling again."
"I was Education Director and Control Operator for the ARC El Cajon (WA6BGS) and a VE for several years. I ran a SANDARC-VEC testing site for a few years. I have worked as an engineer in various capacities for Family Radio the last 29 years."
73, Jeff AB6NE
The ARRL 10 Meter contest took place last month, and the band was hopping. Europe wasn't filling up the logs of SCCCers but there were plenty of contacts to be had, especially compared to recent years! Dave, K6FA worked all states except Wyoming. Paul, W8GJK had a lot of fun in his first ever 10 Meter contest. He described conditions as awesome! His initial goal was to top 100K points but he kept pushing that out as each plateau was reached. Good times! Bruce, WA7BNM has been chasing North and South Dakota for 10m WAS for some time in recent contests and finallly worked them both. Marko, N5ZO said conditions were the best he has heard in a long time. He noted that the rain on Sunday kept power line noise down. Kurt, W6PH didn't find many Europeans other than those in Spain, which he said were plentiful. He didn't experience any Sunday doldrums as the contacts just kept on comin'. He picked up three Asian mults in the last 20 minutes of the contest when he swung his beam that way. Jim, W6KC also noted a lack of EU stations but a plethora of everything else. He enjoyed endless runs, doing so at will. Jim, K6ZH said conditions were good to JA, the Pacific and South America but as others said, not to EU. He said there were some very loud stations from the East Coast and Midwest. Jim, N6TJ was again at KH7Q and said conditions were marginal at best from Hawaii. Glenn, K6NA said it was great to hear loud signals simultaneously from NA, SA, Oceania and Asia. He said the EU openings were very short due to the limited mutual-daylight path at this time of year. Ken, KA6KEN said it was fun to have 10m open for the first time since he got back into ham radio several years ago. It was like gaining a whole new band.
Larry, K6RO played contest between tennis matches. He used a 60m dipole with an antenna tuner, and went QRP (5 watts). He thought conditions were very good. He heard many mults that he couldn't work. This was his first contest from San Diego after 33 years in Los Angeles. John, K6FI had a good time, enjoying the simplicity of operating just one band. Dick, W6TK said the band sounded pretty good but unfortunately, he didn't have a lot of time to play radio. Don, NK6A said he spent too much time on SSB but was setting up the voice memories and interface. In the end, he didn't need his mic very often. Bill, W8QZA once again used club call W6QU and was QRP SSB. He was happy to find conditions were good and logged 24 countries versus 1 last year. He worked two Europeans and nine Japanese stations. He even worked 33 stations while CQing whereas he usually gets none! Bob, AA6PW missed out on operating Friday evening and Saturday afternoon due to conflicts but had good run rates. No big openings to Europe and some of the big Caribbean stations were weak. Asia was decent for him during the last couple of hours of the contest. Dana, K6NR remoted into his station while visiting family in Arizona. He reported amazing activity from the US and Japan. Ron, N6XT focused mostly on CW, his first time doing so. Using an end fed wire only 20 ft. above ground, he recorded almost five times more CW Q's than on SSB. Paul, W6PNG had a great time for three hours operating portable on a park bench at 1,000 foot elevation, basking in sunshine until the storm rolled in. Tim, N6GP exclaimed, "This was the kind of conditions we have been waiting for since 2013!"
The RAC (Radio Amateurs of Canada) split the Maritime (MAR) section into two new sections, New Brunswick (NB) and Nova Scotia (NS) effective January 1. This is expected to increase the number of multipliers in certain contests (such as Sweepstakes) by one. The number of mults in SS would increase from 84 to 85. You can read about this change
here
. You will want to update your contest logging software to take into account this change for contests that use Canadian provinces as multipliers.
ARRL has published the final results of the International Digital Contest. Congrats to Bruce, WA7BNM who took 2nd place in the SOLP One Radio, 8 Hours category. Watch for full results at the
ARRL Contest page
. As of mid-December, they were running behind on updating the page due to so many staff members being out with illnesses. So be patient...
Tim Duffy, K3LR has announced that registration is now open for Contest University 2023. CTU will take place Thursday, May 18, 2023 (one day before Dayton Hamvention opens in Xenia, OH. CTU will be held at the
Hope Hotel
. More information can be found at the
CTU website
.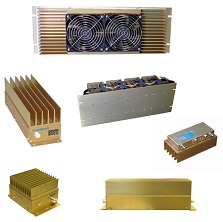 Back in April, 2020, we wrote about Ted Henry, W6UOU turning 100 years old that year. In the December, 2022 issue of CQ Magazine, we learn that his son, Ted W6YEY retired in September and has sold the amateur and commercial amplifier portion of the business to Bob Burchett, WB6SLC who also owns NovexComm in Torrance. Ted is now happily living in Coloradio and maintains his eBay store there, distributing Bird RF products and Tohtsu relays. In October, Henry Radio's amplifier business was moved from the Olympic and Bundy location in L.A. to the NovexComm facility in Torrance. Bob says they were drowned in orders the day they reopened for business! The company has focused on solid state amplifiers primarily for VHF and UHF, with only two low power HF amps. Bob told CQ however that a solid state, high power HF amplifier is planned for 2023. THAT should be interesting! Their new website is
www.henryradioamplifiers.com
(Note, as of this writing, their website's SSL certificate had expired (early December) and may require you to click and extra link or two to proceed to it, depending on your web browser. Once they renew the certificate, the extra hoops will disappear.
Searching for the Search function on the SCCC website? It used to appear just below the Membership Badges section. In mid-December, we moved it from there to the main menu at the top of the page.
The N3FJP programming team has done it again! They at Affirmatech have many contest logging programs as well as a general logger. These programs are quite popular with the amateur radio fraternity. Now, they have released their newly updated version of what they call
"Amateur Exam Study Buddy."
This new version is web based and includes pool questions for the Technician license through Extra. Be sure to have your sound unmuted if you try it out. When you select an answer, a voice will tell you if you are correct or got it wrong. What a great new tool to help people get or upgrade their amateur radio license! Be sure to pass this along to anyone you know that would benefit, including your local clubs!
Hope everyone had a fantastic holiday season and not only got all the great gifts on your wish list but gave some great gifts that made the recipients smile broadly!
Strange but true...
When watermelons are grilled or baked, they lose their granular texture and can even be used as a meat substitute. Watermelon steak, anyone?
73 for now,
--Dennis NE6I
less